Order
The journey of your cards begins with a simple order. After you have visited our website, you can choose the desired case and grading for your treasures in our store. Always remember to check your details in the shopping cart and leave us your contact details. After you have selected the desired payment method and completed the order, you will receive a confirmation email with all the important information for the next step.
Order now
Arrival of card(s).
Once you find our confirmation email in your inbox, you can start preparing your cards for their safe to our place. With the DHL shipping label included in the e-mail and your order label, which you put in the package with your cards, you ensure that your treasures reach us safely and can be allocated.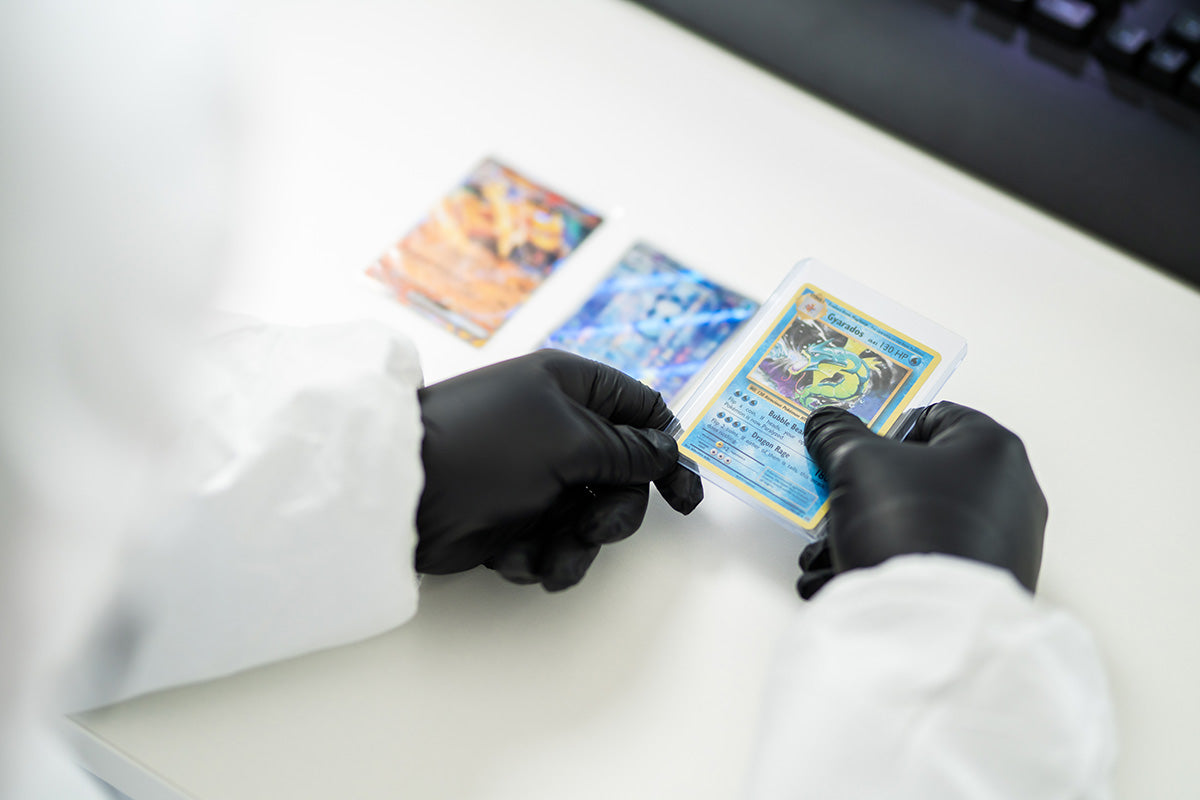 First view & Data entry
After we receive your cards, our work begins! We view and record every single card. We document every step of the process, so you're always well-informed about the stage your card is at. After your cards have been allocated into our system, you will receive the link to your opening video in a separate email.
Grading & Encapsulation
In this step, we will take your cards and assess them according to our standardized criteria. After the grading, each card is encapsulated into its case, which not only provides optimal protection against external influences, but also optimal lighting and presentation of your very personal collector's item.
Learn more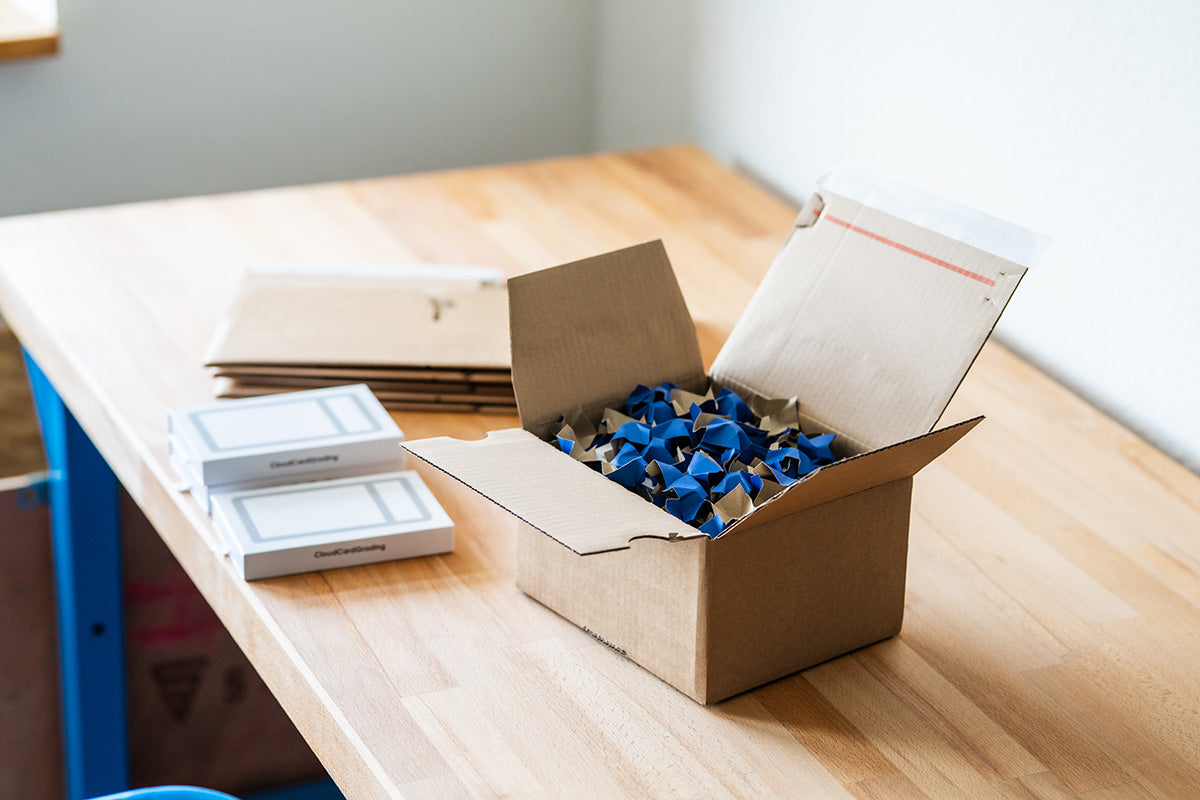 CollectorsBox & Shipping
Once the grading process is complete, your cards will be safely stored in our custom-made Collector's Box. We then prepare everything for shipping and send your treasures back to you, valued and protected without tolerance
Card series we grade
If your card is not included, please contact us.
All cards up to 55pt thickness